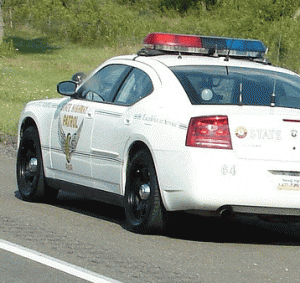 COLUMBUS – In response to the rising traffic fatalities, up 12 percent already this year, the Ohio State Highway Patrol will be sending out three regional traveling tactical squads to target crash causing violations in an effort to reduce fatal and injury crashes.
The summer-long initiative, which also serves as a high visibility enforcement effort, will be using mapped crash data to not only focus on high crash areas, but also the days and times when most of the crashes are occurring.
"We hope to combat the rising fatalities by patrolling areas during the days and times when they are most dangerous," said Colonel John Born, Patrol superintendent. "However, we need the help of the motoring public to make Ohio's roadways safer for everyone— by always driving sober, staying focused on the road and insisting that everyone in your vehicle wear a safety belt."
Maps illustrating the high-crash areas around the state are available for download at statepatrol.ohio.gov.
The public is encouraged to call #677 to report impaired drivers and drug activity.