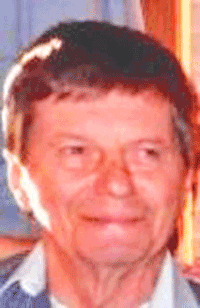 STRUTHERS – Services were held Monday June 25, at Kirila Funeral Home and at St. Nicholas Church for Ronald M. Vasvari, 70, who died Thursday, June 21, 2012, at St. Elizabeth Health Center. Ron passed away with his loving family at his side.
He was born April 28, 1942, in Youngstown, a son of the late Victor and Nellie Miozga Vasvari.
He was a member of Christ our Savior Parish. He worked for International Mill Service as a heavy equipment mechanic and operator. Ron enjoyed spending time with his family, especially his grandchildren.
He is survived by his wife, Joanne M. Novak Vasvari, whom he married on April 27, 1962; his daughter, Debra (Randy) West of Columbus; three brothers, Thomas (Rosemarie) Vasvari of Struthers, Raymond (Elayne) Vasvari of Struthers and David (Trisha) Vasvari of Poland; a sister, Nancy (George) Pelic of South Carolina; five grandchildren, Michael Vasvari, Randy, John and Erin West and Nicole (Kevin) Rigby; a great-granddaughter, Peyton, who is yet to be born; and several aunts, uncles, nieces, nephews and cousins.
He was preceded in death by his parents, and a son, Robert Vasvari, who died Aug. 29.
Visiting hours were held Sunday, June 24, at the funeral home. Burial was at Lake Park Cemetery.