By Bonnie Pritchett — In 2009, a 15-year-old boy perpetrated a crime spree at Azusa Pacific University that made the 100-acre California campus look like a very dangerous place to go to school. Pedaling fast down the streets and sidewalks, the boy snuck up behind young women, slapped them on the behind and rode off.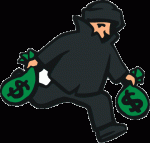 When the women contacted campus security officials to file a complaint, the school had to classify the crime as a forcible sexual offense, according to the federal guidelines governing the Clery Report, a national database of campus crime. Between 2008 and 2010, Azusa reported 11 incidents of forcible sexual offenses on campus, more than any other school affiliated with the Council of Christian Colleges and Universities (CCCU).
The Clery Report is supposed to give parents and students an accurate picture of the relative safety or danger of every campus in the country. All schools that receive federal Title IX funding must report crime statistics. But the report doesn't tell the whole story, and people who want to know how safe a prospective school is must do a little more digging, officials say.
Read more: www.worldoncampus.com 
http://www.worldoncampus.com/2012/10/campus_safety_evaluations