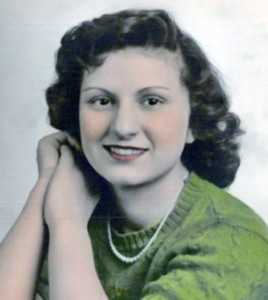 LOWELLVILLE – Angela Marie Bryer, 83, died Feb. 5, 2014.
Angela was born Jan. 26, 1931, in Regio, Calabria, Italy. She was the daughter of Vincenzo Dastoli and Vitorina (Carchedi) Dastoli. She came to America in 1934 at the age of 3 and settled with her family in Lowellville.
She was a 1949 graduate of Lowellville High School and the Choffin School of Nursing.
On Oct. 17, 1953, she married Edward Joseph Bryer. A lifelong resident of Lowellville, Angela was a member of the Ladies Mt. Carmel Society, the Lowellville Senior Citizens and local bocce and bowling leagues. She loved to cook and walk outdoor.
She leaves behind her five children, Kathleen (Richard) Olson, Pamela Talaganis, Edward (Marie) Bryer, Cynthia (William) Heck and Deborah (Mark) Carney. Along with her children, Angela also leaves 11 grandchildren and three great-grandchildren. She also leaves two brothers, Anthony and Benjamin Dastoli.
She was preceded in death by her beloved husband; a granddaughter; and her sister, Carmel Huncik.
A Mass was held Monday, Feb. 10, at Our Lady of the Holy Rosary Church. Interment followed at Our Lady of the Holy Rosary Cemetery.
Arrangements were handled by the Cunningham-Becker Funeral Home.
Please visit beckerobits.com to send condolences.