Browse:
Home
/
obituaries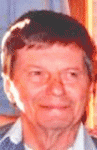 By Hometown Journal on June 27, 2012
STRUTHERS – Services were held Monday June 25, at Kirila Funeral Home and at St. Nicholas Church for Ronald M. Vasvari, 70, who died Thursday, June 21, 2012, at St. Elizabeth Health Center. Ron passed away with his loving family at his side. He was born April 28, 1942, in Youngstown, a son of the […]
Posted in Obituaries, Records | Tagged obituaries, Struthers, tributes
By Hometown Journal on June 11, 2012
Private services were held on Friday, June 8, for Sophie Savikas, 94, formerly of Struthers who died June 3, 2012, in Tallahassee, Fla.
Posted in Obituaries | Tagged memorials, obituaries, Struthers, tributes