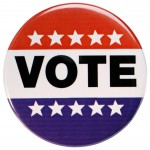 By Hometown Journal on October 31, 2012
As of Friday, Oct. 26, more than 1.2 million Ohioans had already cast their ballots.
Posted in News, Politics, State and Regional | Tagged absentee ballots, early voting, jon husted, Ohio, politics, voting | Leave a response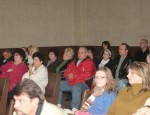 By Hometown Journal on January 14, 2011
Look for this story in the Jan. 6, 2011, print edition of the Hometown Journal! Click here to become a subscriber! Photos by Frank Marr.
Posted in Local, News | Tagged politics | Leave a response
By Hometown Journal on January 10, 2011
6:15 P.M.       COUNCIL CAUCUS – ROOM #11 – REVIEW AGENDA 7:00 P.M.       REGULAR MEETING – COUNCIL CHAMBERS I.                   ROLL CALL II.                PLEDGE OF ALLEGIANCE TO THE FLAG III.             READING OF MINUTES OF REGULAR MEETING DATED DECEMBER 22, 2010 AND ACCEPT THEM AS PREPARED BY THE CLERK. IV.             COMMUNICATIONS 1.   STRUTHERS MUNICIPAL COURT REPORT FOR MONTH […]
Posted in Local, Politics | Tagged politics, Struthers | Leave a response
By Hometown Journal on January 3, 2011
Incoming House GOP Majority Has Promised Repeal of Health Care Law—Rollback Would Kill Important Consumer Protections Like "Donut Hole" Fix New Reform That Just Took Effect Saturday Provides 50 Percent Discount To Seniors Who Hit Gap In Medicare Drug Coverage AUSTINTOWN – U.S. Sen. Sherrod Brown will visit the Austintown Senior Center on Tuesday, Jan. […]
Posted in Politics, State and Regional | Tagged politics, state | Leave a response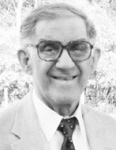 By Hometown Journal on November 11, 2010
CAMPBELL – John G. Macala, 80, died on Wednesday, Oct. 27, 2010, after a short illness. Family and friends paid their respects at the Wasko Funeral Home Sunday, Oct. 31. A Panachida was held Monday, Nov. 1, at the Wasko Funeral Home and a Holy Liturgy with a funeral Mass was held at St. Michael […]
Posted in Obituaries | Tagged Campbell, politics | Leave a response
By Hometown Journal on November 4, 2010
STRUTHERS – City officials will explain how to properly care for our storm drains in a 26-second television advertisement that will air in the next few months. Mayor Terry Stocker, along with some council members, will appear on screen to educate the Youngstown area about what not to put down stormwater drains. Stocker said that […]
Posted in News | Tagged politics, Struthers | Leave a response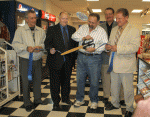 By Hometown Journal on October 21, 2010
CEREMONIAL CLIPPING: Tom Tirabassi cuts the ribbon inside his business, the Struthers Newsstand, on a rainy Thursday, Oct. 14, morning. The Newsstand takes the place of Struthers News and Beverage, a longtime downtown establishment on State Street that was damaged by a fire. Tirabassi is joined by (left to right) former Struthers Mayor Dan Mamula, […]
Posted in News | Tagged economics, politics, Struthers | Leave a response