Bob Granchie – Scouting 101
I recently had the chance to meet up with the Klondike's Wolverine patrol leader, Evan John.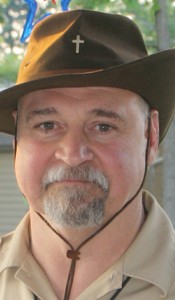 I asked him how the Troop fared among the other patrols that were at the event. He informed me that this year they didn't have an advertised and acknowledged first, second and third place, but instead gave each of the patrols a total accumulated number of points that each patrol received for the day. Kind of a bummer because everyone wants to finish first and have the bragging rights associated with that event for the year.
But I guess one just has to go with the flow. Anyway, out of a total of 160 total points (or gold nuggets … in this case) a patrol could possibly earn, the Wolverines clawed their way to 147, while the Miners picked up about 128. Not too shabby, I would say.
Considering that I don't believe any patrol earned the top grade of 160 that would place our Wolverines in the upper percentile. Perhaps not at the very top of the mountain, but nonetheless on the mountain. So congrats to the Wolverines on a job well done.
Read the rest of the Jan. 23, 2014, Scouting 101 column in our newspaper!