By Hometown Journal on February 12, 2014
Post Offices will be closed on Monday, Feb. 17, in observance of Presidents Day. Only Express Mail will be delivered that day. On Tuesday, Feb. 18, normal mail delivery operations will resume and post offices will re-open. Extensive postal information and services are available at USPS.com.
Posted in National | Leave a response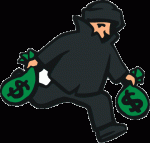 By Hometown Journal on October 31, 2012
In 2009, a 15-year-old boy perpetrated a crime spree that made the 100-acre California campus look like a dangerous place to go to school.
Posted in National | Tagged Campus safety, crime, sexual harassment | Leave a response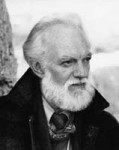 By Hometown Journal on June 25, 2012
Paul Jenkins, a celebrated and renown abstract expressionist painter, died June 9, 2012, after a brief illness.
Posted in Local, National, News, Obituaries, Records | Tagged abstract, artist, Butler Museum, expressionism, Nadyne Herrick, New York City, painting, Paul Jenkins, Struthers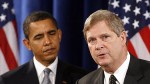 By Hometown Journal on June 6, 2012
United States Agriculture Secretary Tom Vilsack today announced funding for 52 distance learning and telemedicine projects that will increase access to health care and enhance educational opportunities in 29 states.
Posted in National, News | Tagged agriculture, dairy, farming, Obama, USDA
By Hometown Journal on May 21, 2012
WASHINGTON — The Internal Revenue Service today announced another expansion of its "Fresh Start" initiative by offering more flexible terms to its Offer in Compromise (OIC) program that will enable some of the most financially distressed taxpayers clear up their tax problems and in many cases more quickly than in the past. "This phase of […]
Posted in National, News | Tagged debt, economy, finances, government, housing, IRS, money, mortgage, taxes
By Hometown Journal on May 9, 2012
The U.S. Postal Service announced a new strategy today that could keep the nation's smallest Post Offices open for business, while providing a framework to achieve significant cost savings as part of the plan to return the organization to financial stability.
By Hometown Journal on February 16, 2012
Penalties sought for child labor, repeat wage violations at restaurant and banquet facility NILES, Ohio – The U.S. Department of Labor has filed a lawsuit in federal court seeking to recover back wages for 33 current and former workers of McMenamy's LLC in Niles, Ohio, operated by Kelly Greens Investment Co. Inc., owner Richard Leonard […]
Posted in National, State and Regional
By Hometown Journal on February 16, 2012
The Postal Service observes the Presidents Day federal holiday on Monday, February 20. All Post Offices will be closed on Monday and there will be no mail delivery, with the exception of Express Mail. For customers needing to mail on the holiday, the Post Office offers 24-hour access to Automated Postal Centers (APC). Using credit […]
By Hometown Journal on September 15, 2011
WASHINGTON — Agriculture Secretary Tom Vilsack today announced that 27 rural electric cooperative utilities will receive funding for generation and transmission projects, distribution facilities and smart grid technologies. These loans will create jobs and finance rural electric utility improvements benefiting more than 28,000 rural customers in 18 states. "Improving the electric infrastructure in rural areas […]
Posted in National, State and Regional
By Hometown Journal on January 4, 2011
Taxpayers Impacted by Recent Tax Breaks Can File Starting in Mid- to Late February WASHINGTON — The Internal Revenue Service today opened the 2011 tax filing season by announcing that taxpayers have until April 18 to file their tax returns. The IRS reminded taxpayers impacted by recent tax law changes that using e-file is the […]
Posted in National | Tagged economics, finances | Leave a response